Professional production of cones, cylinders and helices

Sheet metal rolling
Cones, cylinders, asymmetrical shapes
Sectional steel rolling rings
Rings, arcs, helices U, I, L sections, billets, tubes, bars

Bending
Production of cones and cylinders by successive bends, hardox bending

Locksmithing products and steel structures
BS6 drum dryers, cyclones, railings, weldments for machining and others

Other services
Cutting, painting, transport
Contact us for more information.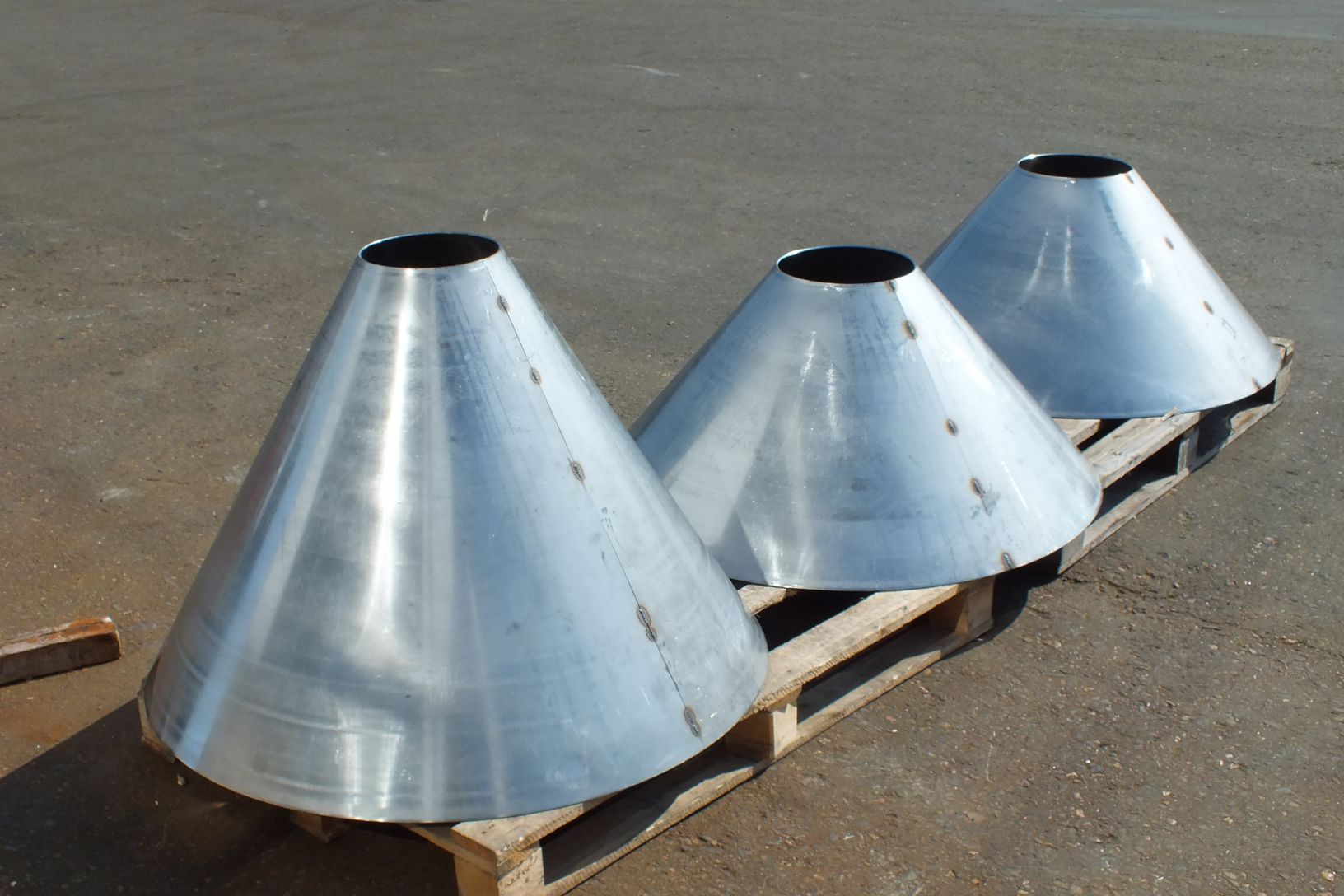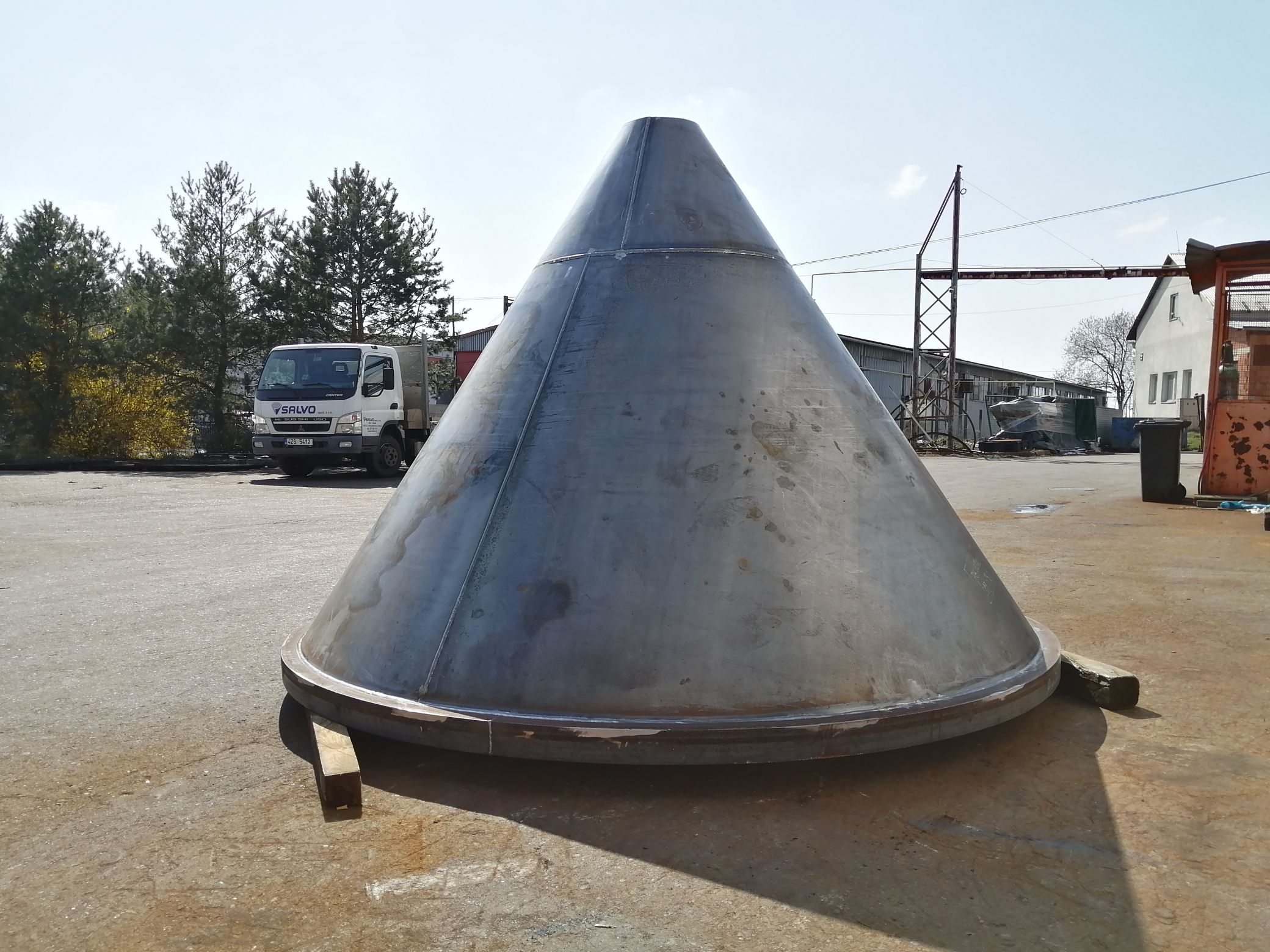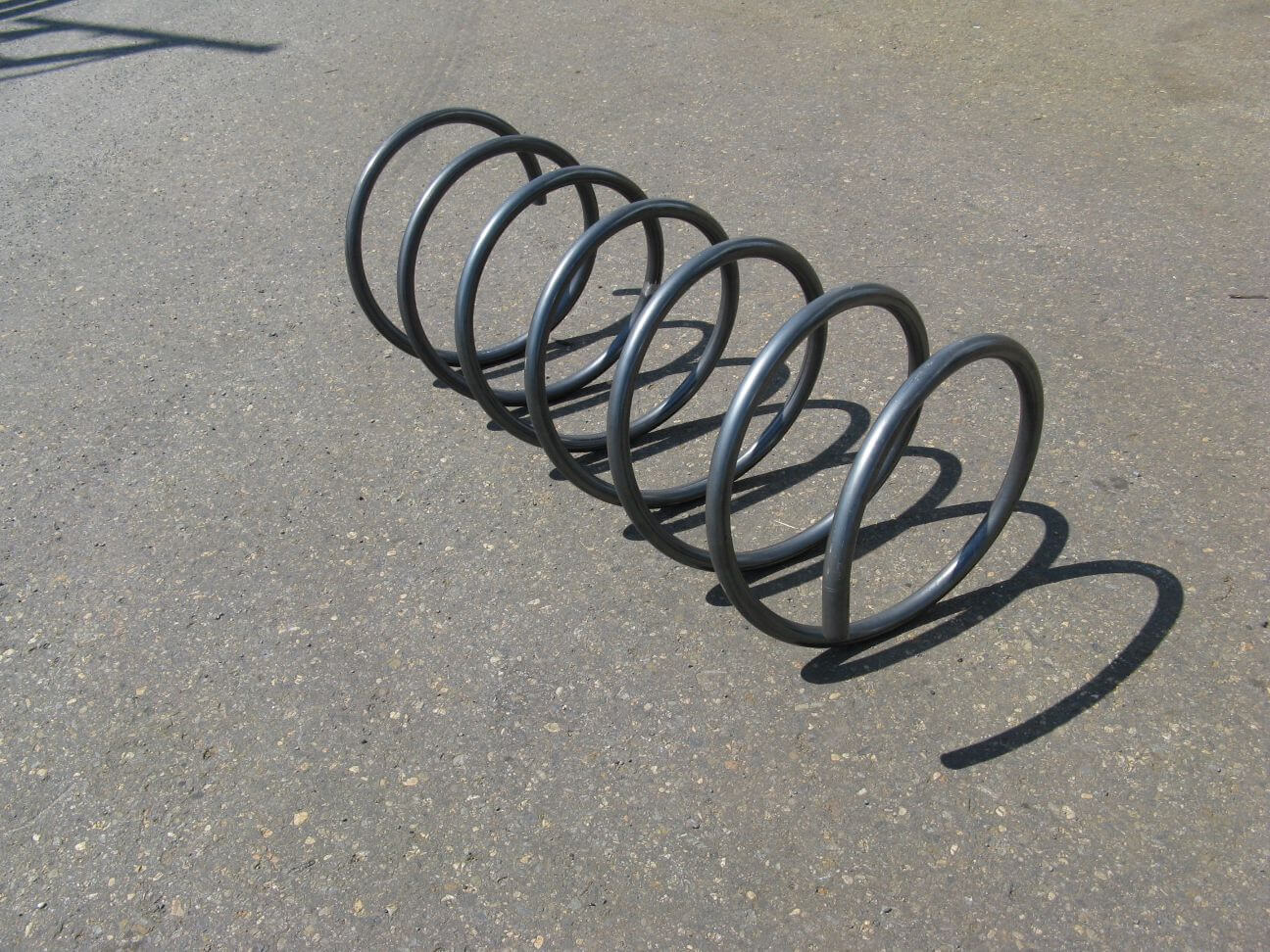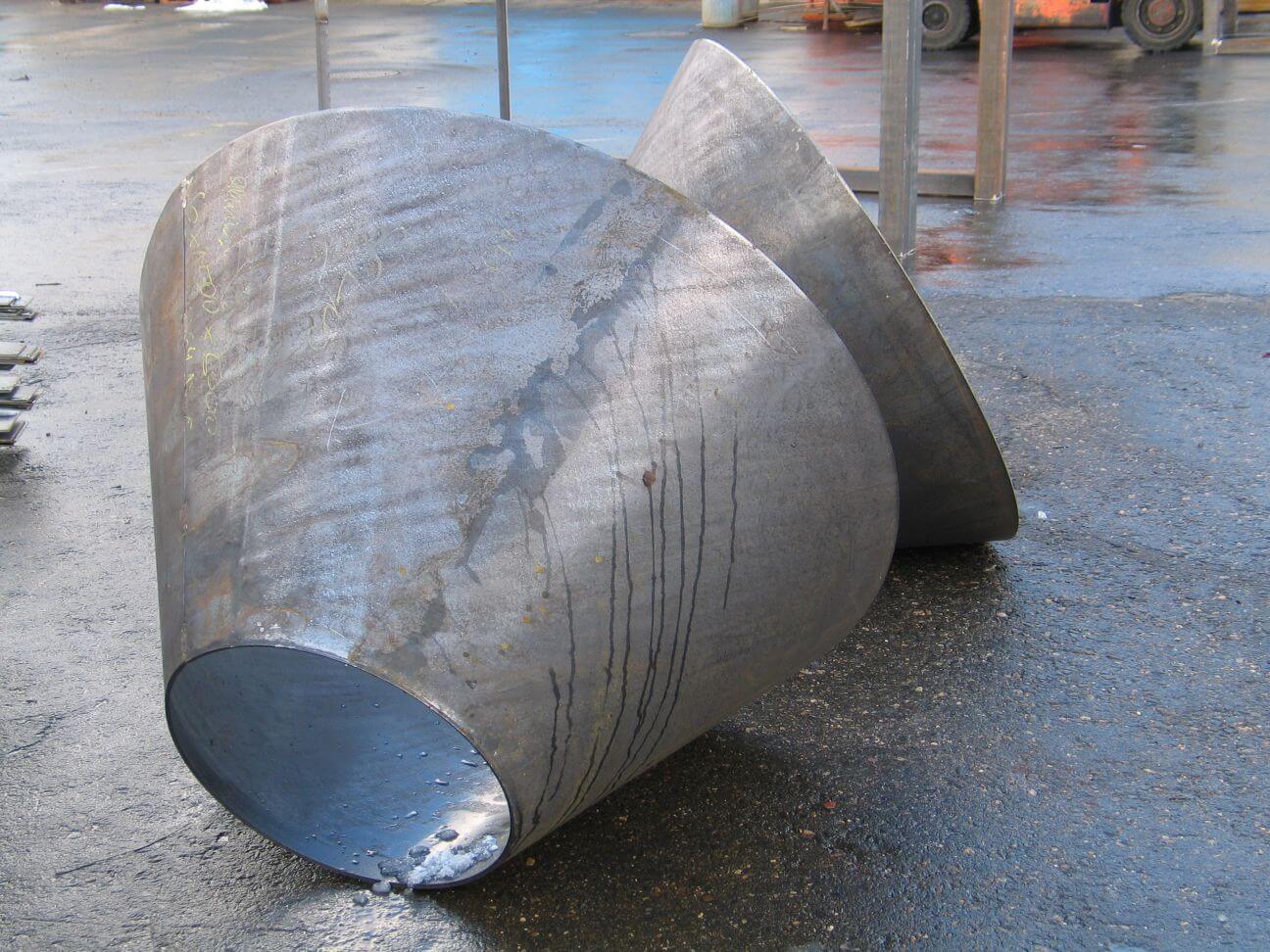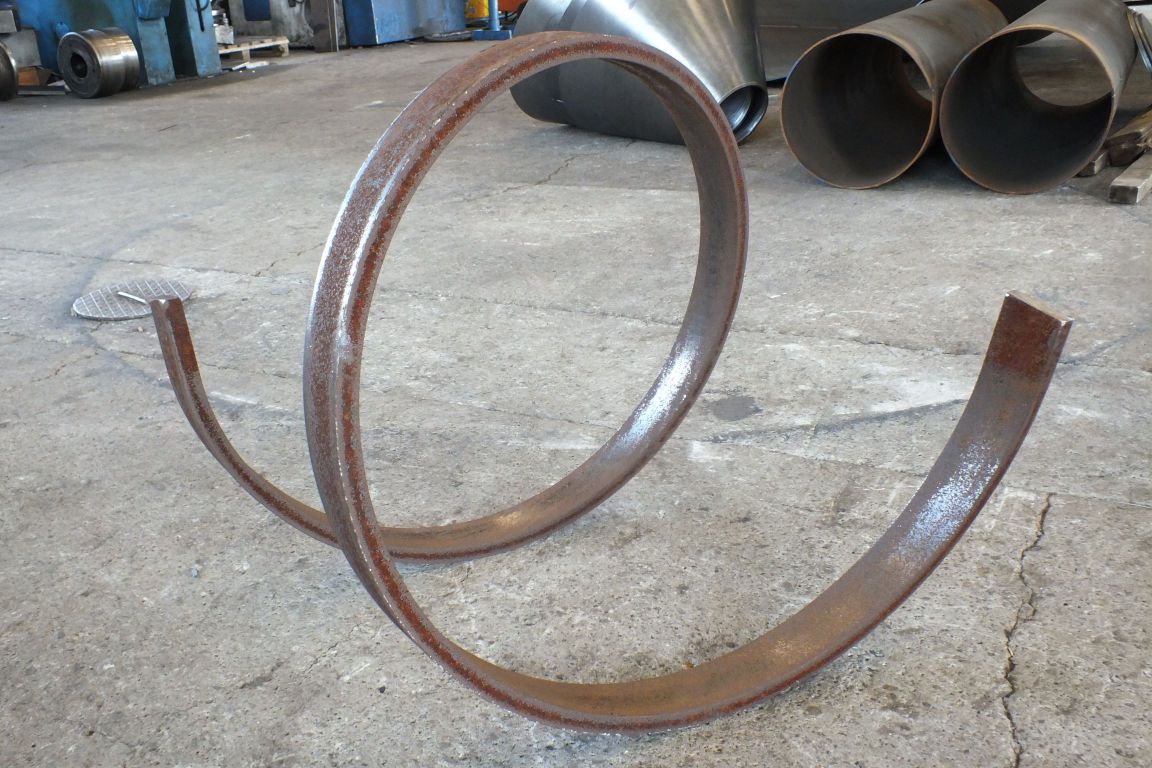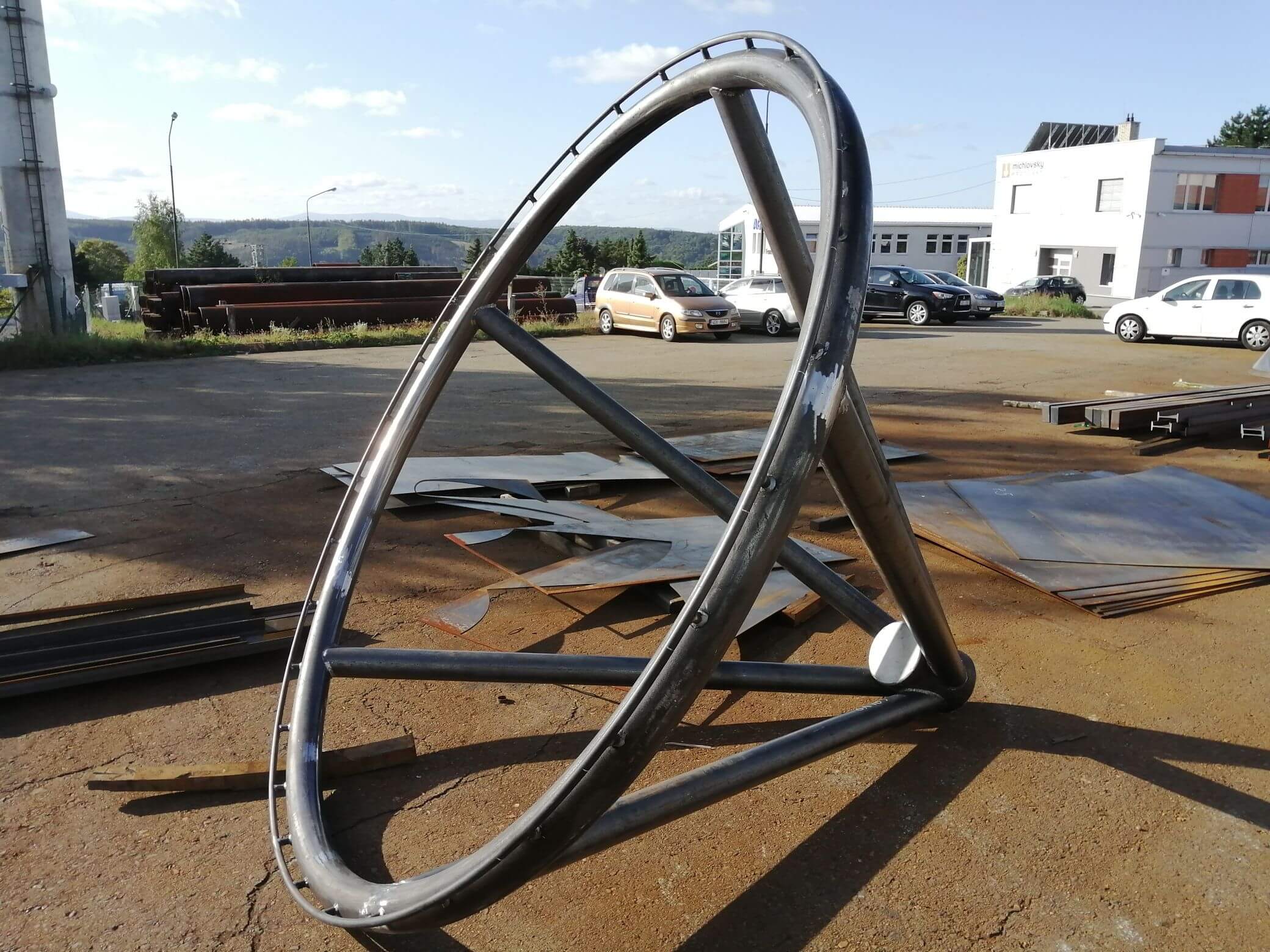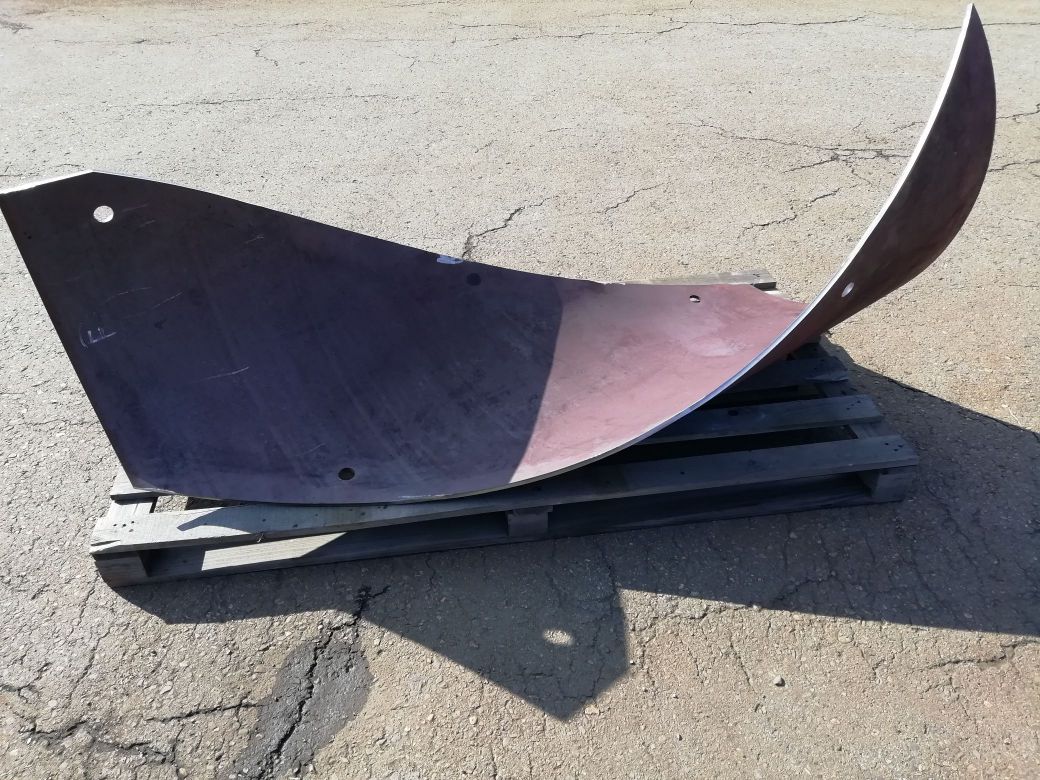 We have broad experience in the field
Salvo is located in Salaš near Zlín. The size of production and storage premises is 3,500 m² on the total area of 6,800 m². We have 25 employees. We are a small, bespoke company with a steady growth in the market. We have a long-term relationship with our customers. We cooperate with both Czech and foreign companies.
Our product portfolio mainly comprises cones, rotating parts made by rolling, bent parts and steel structures. We supply our customers with both individual components and finished products. We are also open to small-scale contracts. We primarily work with weldable structural steel, but are happy to face any challenge. We have the education to do it! We process stainless steel to a limited extent. More detailed information will be provided by our company representatives who will also be happy to consult the production requirements and technological procedure with you.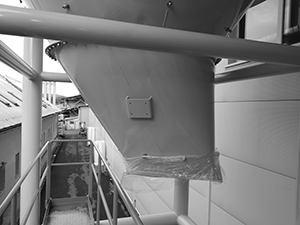 Offset transition from circular to rectangular cross-section made of 6 mm thick sheet metal by successive bends.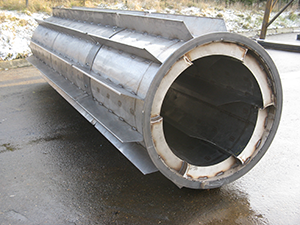 BS-6 dryer drum inner shell.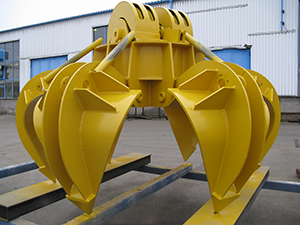 Rope polyp grab for handling piece or bulk materials.
Are you interested in the implementation process?
Send us a non-binding inquiry. We will process it and propose a technological solution and will consult it with you.
2. Price and delivery date proposal

10%

10%
After agreeing on the technological process, you will receive a quotation from us, including the delivery date to accommodate your needs.
3. Purchase order

35%

35%
After placing a binding purchase order, nothing prevents the part from going into production.
Intensive work on your new product.
The goods are either delivered as agreed by collection from our facility in Salaš or by transport to your company.
Depending on the section cross-section, yield strength and rolling radius we roll material of the following thickness:
Sheet metal: 2 to 30 mm
Tubes: 20×2 to 108×8
Billets: 20x20x2 to 110x110x8
Angles: 30x30x3 to 100x100x12
The rolling capability is best evaluated by Company representatives
The most important criterion for us is responsibility, interest in the chosen field and the desire to learn something new. Education, welding license and experience in the field is an advantage. Our doors are open to graduates, graduates of retraining courses and those interested in holiday jobs or internships. We offer adequate wage and flexible working hours with the possibility of working overtime.
We are recruiting employees for the following job positions:
Fitter
Educated or trained in mechanical engineering
Reading of drawing documentation
Job opportunity for graduates
Allowance for lunches
Accommodation available
Telephone contact: +420 577 991 064
Welder
Welding licence required
Trained or apprenticed in the field of mechanical engineering
Possibility for graduates
Allowance for lunches
Accommodation available
Telephone contact: +420 577 991 064
Welding station operator
Trained or apprenticed in engineering
Welding licence is not required
Lunch allowance
Accommodation available
Telephone contact: +420 577 991 064
Press brake operator
Educated or trained in engineering
Reading of drawing documentation
Possibility for graduates
Lunch allowance
Accommodation available
Telephone contact: +420 577 991 064
Rolling machine operator
Educated or trained in engineering
Reading of drawing documentation
Possibility for graduates
Allowance for lunch
Accommodation available
Telephone contact: +420 577 991 064